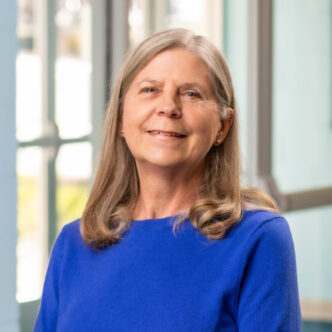 Robin Allman, C.P.N.P., I.B.C.L.C.
Robin Allman became a pediatric nurse in 1979, practicing in pediatric ICUs, ERs, health department clinics, and finally at Children's Hospital for 10 years.  After twenty years of practice she entered the VCU program for Pediatric Nurse Practitioners, graduating in 2000.  Since that time she has worked at Pediatric Associates of Richmond.  Robin became an international board certified lactation consultant (I.B.C.L.C.) in 2005, and is a member of the National Association of Pediatric Nurse Practitioners and the United States Lactation Consultant Association.
She enjoys helping kids and their parents deal with the common problems of childhood, like difficulty feeding, toilet training, attention deficit, and asthma.  She encourages all moms to try to breast feed, and enjoys solving problems with latch and weight gain, but will work to help you choose the best way to feed your baby.
When she is not at work Robin enjoys gardening, RVA Farmers' Markets, and singing.  She is married, has 2 adult children, and 2 cats.