We offer services to match every milestone.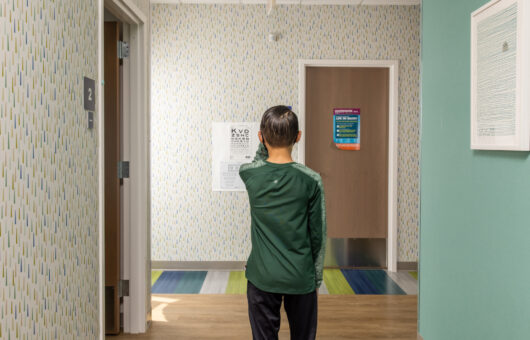 Checkups
Checkups ensure that your child is attaining appropriate growth and developmental milestones. They're also an excellent opportunity to learn and discuss what to expect in the months and years to come as your child grows. We see children for checkups as newborns; at months 1, 2, 4, 6, 9, 12, 15, & 18; at years 2, 2 ½, and 3; and yearly thereafter through high school graduation.
Lactation Center
Pediatric Associates of Richmond continues to be a pioneer in providing in-house breastfeeding support services. Services include lactation consultation, nursing bra fittings, and assistance with breast pump rentals, purchase and adjustments. Most lactation services are covered by health insurance plans, and we can help take care of insurance reimbursement.
Lactation Appointments
Jan, Laura, Lauren, Heather, and Abby, our five International Board Certified Lactation Consultants (I.B.C.L.C.), have more than 60 years of combined experience and see patients at each of our locations. Because each I.B.C.L.C. is also a nurse practitioner, you have the option of combining your lactation visit with your infant's regularly scheduled checkups or weight checks, which can save you time and money.
Lactation Rooms
We have three lactation rooms at our West End location, one at our Mechanicsville location, and three at our Short Pump location.
Accessories
Nursing bra fitting
Breast pump rentals, sales and adjustments. We are a certified Medela station.
Breastfeeding Support Services
Pre- and post-feeding weights for an accurate assessment of milk transfer
Difficulties with latch
Decreasing milk supply
Feeding multiples (twins, etc.)
Breastfeeding tongue-tied (ankyloglossia) infants (can be clipped in house by Dr. Mapp)
Feeding infants with special needs
Feeding premature infants
Extended pumping and maintaining milk supply
Counseling regarding the impact of medications while nursing
Sore nipples/painful latch
Weaning
Preparing for Mom's return to work
For more information on feeding your newborn, please see our Feeding Newborns page.
Latch It
Latch It is an introductory prenatal breastfeeding class for Moms-to-be that covers basic latching strategies, potential pitfalls and common concerns. Sessions cover everything a new Mom needs to get breastfeeding off to a good start.
Classes are led by one of our five I.B.C.L.C.s (International Board Certified Lactation Consultants): Jan Dalby, Laura Duke, Lauren Freeman, Heather Westfall, or Abby Schwartz. These classes are separate from our monthly Prenatal Welcome, but attendees are encouraged to attend both, if interested.
Latch It classes are free and occur monthly on Thursday evenings from 6:30 p.m. to 8:30 p.m. at our Short Pump location. Space is limited to 12 participants per class in order to optimize the learning experience. We want participants to feel comfortable asking whatever questions they may have, so classes are for Moms-to-be only (sorry, Dads).
2023 Latch It dates are below. If demand is high, we may open up additional classes. To reserve your spot, call (804) 282-4205 and follow the prompts to speak with a receptionist. We look forward to meeting you soon!
January 26
February 23
March 23
April 27
May 25
June 22
July 27
August 24
September 28
October 26
Prenatal Welcome
Prenatal visits are provided at no cost and are a wonderful way for expectant parents to meet one of our doctors, learn about our practice's approach to care, take a tour of our office and learn what to expect after delivery. We try to cover as many topics as possible, and we encourage visitors to ask as many questions as needed. Classes are typically held on a weeknight during the 3rd week of each month. Beginning May 2023, all Prenatal Welcome classes will be in-person at either the Short Pump or West End location, and start at 7:30 p.m. Masks are optional. Please call (804) 282-4205 to reserve a spot.
Telemedicine
While there's no true substitute for an in-person visit and the ability to communicate face-to-face with a healthcare provider, some medical concerns can be addressed virtually. Examples include: behavior or sleep concerns, constipation, and mental health concerns. For more details on telemedicine visits, and a more extensive list of concerns we can and cannot address virtually, click here.
Travel Consultations
Pediatric Associates of Richmond offers international travel consultations. A consultation with Dr. Weber or Kristin Flohre, CPNP, will provide recommendations for vaccinations, mosquito/insect bite prevention, and other safety strategies. If applicable, antibiotics for infections such as traveler's diarrhea may be prescribed. We will also begin keeping typhoid vaccine at our West End office for administration (injection only; not pills). Other non-standard vaccines, however, may require a visit to a travel pharmacy. A full list of travel pharmacies is listed on our international travel page.
Please be advised of the following when scheduling an international travel consultation:
We cannot provide prescriptions for parents.
This service is only for patients whom we serve as primary care physicians.
Please schedule your appointment at least one month before travel, as some of the medications and vaccines require completion well in advance.
You may still use the local travel pharmacies/clinics if you prefer, or if they work better for your schedule.
What to tell the scheduler when calling for an appointment:
Names of all children traveling.
Name of country/countries to which they are traveling.
Names of the cities, states, provinces or regions within those countries to which your children will be traveling. Recommendations may differ depending on the region. The more detail you can provide, the more protected your children will be.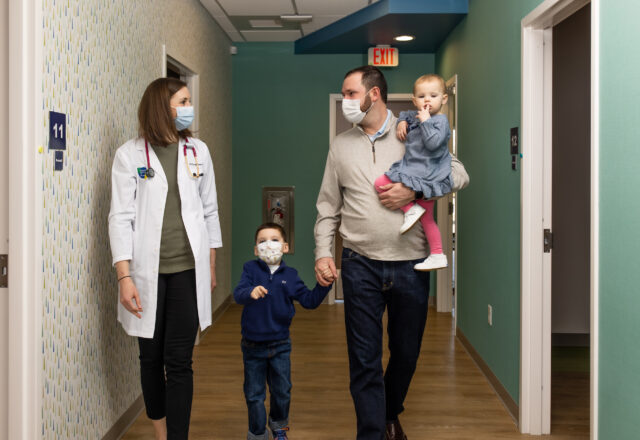 Vaccines
Our suggested schedule of immunizations is based on the recommendations of the American Academy of Pediatrics (AAP) and the Centers for Disease Control (CDC). Please feel free to read more about our vaccine policy and vaccine frequently asked questions. The schedule is listed below.
| | |
| --- | --- |
| Age | Vaccines |
| Newborn | Hep B |
| 1 Month | Hep B |
| 2 Months | Pentacel, Prevnar, Rotateq |
| 4 Months | Pentacel, Prevnar, Rotateq |
| 6 Months | Pentacel, Prevnar, Rotateq |
| 9 Months | Hep B |
| 12 Months | MMR, Varivax, Hep A |
| 15 Months | Pentacel, Prevnar |
| 18 Months | Hep A |
| 4-6 Years | Quadracel, MMR, Varivax |
| 11-12 Years | Tdap, MenQuadfi, Gardasil (Gardasil #2 6 months later) |
| 16-18 Years | MenQuadfi, Trumenba (Trumenba #2 6 months later) |
Check Out This App
CHOP (Children's Hospital of Philadelphia) is one of the worldwide leaders in vaccine research. They have created a great app that teaches parents and children about the disease vaccines help prevent, the vaccines themselves, and potential side effects. Check it out.