Lauren E. Freeman, C.P.N.P., I.B.C.L.C.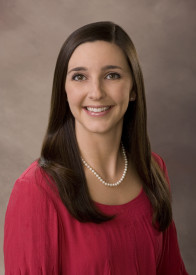 Lauren Freeman was born and raised in Midlothian, VA.  She completed her Bachelor's degree in Nursing from James Madison University in 2008 and Master's degree in Child Health Nursing from Virginia Commonwealth University in 2012.  She is a member of the National Association of Pediatric Nurse Practitioners and the U.S. Lactation Consultant Association.  Prior to joining PAR in January 2016 Lauren worked more than 4 years as a Registered Nurse in the Pediatric Intensive Care Unit at Children's Hospital of Richmond at VCU, then as a Certified Pediatric Nurse Practitioner at another local pediatric group for 2 1/2 years.  Lauren is passionate about breastfeeding support and in 2016 she became an International Board Certified Lactation Consultant.
Outside of work Lauren enjoys playing sports, including softball, running, and snowboarding. She also loves traveling and cooking.
Back to Our Staff »