J. Mark Shreve, M.D.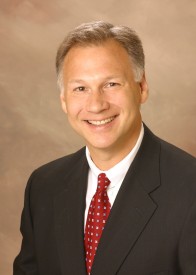 Dr. Mark Shreve was born and (mostly) raised in West Virginia.  He is number 3 of 7 kids —all sisters.  Dr. Shreve attended West Virginia University where he earned his Bachelor of Arts in Psychology, his Masters of Science in Child Clinical Psychology, and his medical degree.  He came to Pediatric Associates of Richmond in 1987 after completing his Pediatrics internship and residency at the Medical College of Virginia at Virginia Commonwealth University.  Dr. Shreve is board certified in Pediatrics and a fellow of the American Academy of Pediatrics.  Dr. Shreve and his wife of 39 years, Marla, have 3 grown children and 3 grandchildren, so far.  He enjoys spending time with his family and being active, having run seven marathons and now staying most active on his bike.
Dr. Shreve is honored to have been the Bundy Professor of Pediatrics at MCV for two years and remains an Associate Professor of Pediatrics for MCV residents and students.  He has been recognized in Richmond Magazine's annual Top Docs issue, named a 'Breastfeeding Champion' by the Virginia Breastfeeding Taskforce, and been voted Best Pediatrician three years' running in Style Weekly's annual Best of Richmond issue.  Outside of Pediatric Associates of Richmond Dr. Shreve uses his medical expertise as a Camp Virginia doctor (since 1998) and as a medical missionary to Haiti (since 2000).
Back to Our Staff »