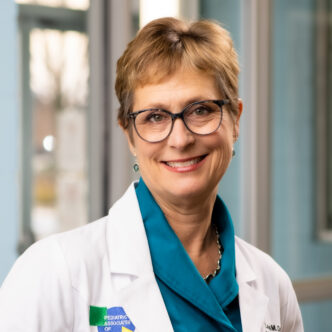 Laura Duke, C.P.N.P., I.B.C.L.C.
Laura Duke joined Pediatric Associates of Richmond in 1999.  She obtained her Bachelor of Science degree in Nursing from the University of Virginia in 1984 and became a Certified Pediatric Nurse Practitioner (C.P.N.P.) after completing her Master's degree at Virginia Commonwealth University in 1989.  In 2004, she became an internationally board certified lactation consultant (I.B.C.L.C.).  Laura previously worked at Virginia Commonwealth University Medical Center in the pediatric emergency room, for the Chesterfield County Health Department, at Huguenot Pediatrics and as an adjunct faculty for VCU.  Her medical interests are breastfeeding, celiac disease, and working with families to raise happy, healthy children.  Laura is a member of the National Association of Pediatric Nurse Practitioners, the International Lactation Consultant Association, the American Academy of Pediatrics and the Virginia Breastfeeding Task Force.
Laura and her husband recently moved to Lake Anna. She enjoys reading, hiking, cycling and anything water related. Laura, her husband and 3 daughters all attended the University of Virginia – Wahoowa!!! She loves spending time with family and is known to spoil her grandchildren on occasion!