Jeffrey S. Mapp, M.D.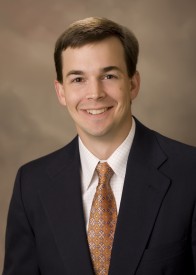 Dr. Jeffrey Mapp is originally from Richmond and grew up in the Midlothian area.  He attended Hampden-Sydney College, receiving a B.S. in Biology before returning to Richmond for medical school at Virginia Commonwealth University.  He then completed his residency in Pediatrics at Virginia Commonwealth University before joining Pediatric Associates of Richmond in July 2008.  Since joining Pediatric Associates of Richmond Dr. Mapp returned to school and earned his MBA in 2015 from the University of North Carolina at Chapel Hill.
While a senior resident at VCU Dr. Mapp earned the Martin Hoffman Memorial award, and he is currently serving as a delegate on the board of the Virginia Chapter of the American Academy of Pediatrics.  Dr. Mapp is board certified in Pediatrics and a fellow of the American Academy of Pediatrics.  He also performs frenotomy (tongue-tie clipping) in our office for newborns/young infants who have tongue-tie that is affecting breastfeeding.
Dr. Mapp loves taking care of children for two main reasons.  First, children are tough, resilient, and full of energy.  Second, he enjoys developing relationships with the whole family and watching children grow and develop over time.
Dr. Mapp spends his free time with his wife and two daughters.  He enjoys endurance sports such as running and cycling, plays golf, and explores Richmond's restaurants and craft breweries.
Back to Our Staff »